Affordable Online Branding
Website & Graphic Design
I create logos, graphics, and websites for organizations & businesses both large & small who believe in their product (or message) and are invested in seeing their brand represented accurately and affordably both online and in-person.
What Does the Building Process Look Like?
Step One: Consultation
Learning about what makes your organization unique is an important part of design process. In the initial, obligation-free consultation, we'll discuss what you're looking for and hammer out the specific needs of your project.
Step Two: Mock-Up
The next step involves us nailing down the aesthetics of your project. I'll draft a preview image for you based on your style preferences, and then we'll go through up to three rounds of revisions to make sure I've got it right.
Step Three: The Build
Finally, on to building your project! During this stage I'll design your website, branding, or graphics based on your feedback from the first two stages.
Step Four: Final Touches
Before your project is launched, you'll have a chance to make minor updates and double-check everything for accuracy.
Step Five: Launch
Launch your new marketing asset and celebrate!
Benefits of a Well-Designed Site:

Convey Your Brand
Create a positive & comprehensive first impression that accurately shows off who you are and what you can do.

Responsive Design
Customers can browse your website with ease, no matter what size screen they're using.

Built to Last
Rest assured knowing your site uses well-supported, secure, and long-lasting software as its foundation.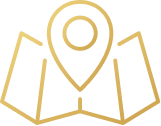 Better Visibility
Make it easier for your visitors to find and learn about your organization—as well as your latest promos and news.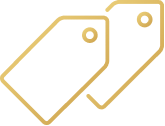 Extend Your Site
Want more advanced options? Extend your site with many features, including an online store, blog, membership area, and more!

Long-Term Maintenance Available
Don't want to handle the day-to-day of updating your site or adding new information? I'm happy to help!